Jal Jeevan Mission (JJM) 2019-2024
Status of Functional Tap Connection in Nagaland (under Rural Water Supply Section)
Sl.
No.
District
Total No of
Habitations
No of FHTC
No of FHTC provided
as on 13-06-2023
1
Dimapur
252
56910
39694
2
Kiphire
110
14991
12573
3
Kohima
122
42938
25671
4
Longleng
53
12463
9176
5
Mokokchung
133
38473
25938
6
Mon
145
56577
38805
7
Peren
115
20040
13853
8
Phek
116
32940
24040
9
Tuensang
162
35688
22426
10
Wokha
153
24925
19609
11
Zunheboto
188
33350
26189
Total
1548
369295
257974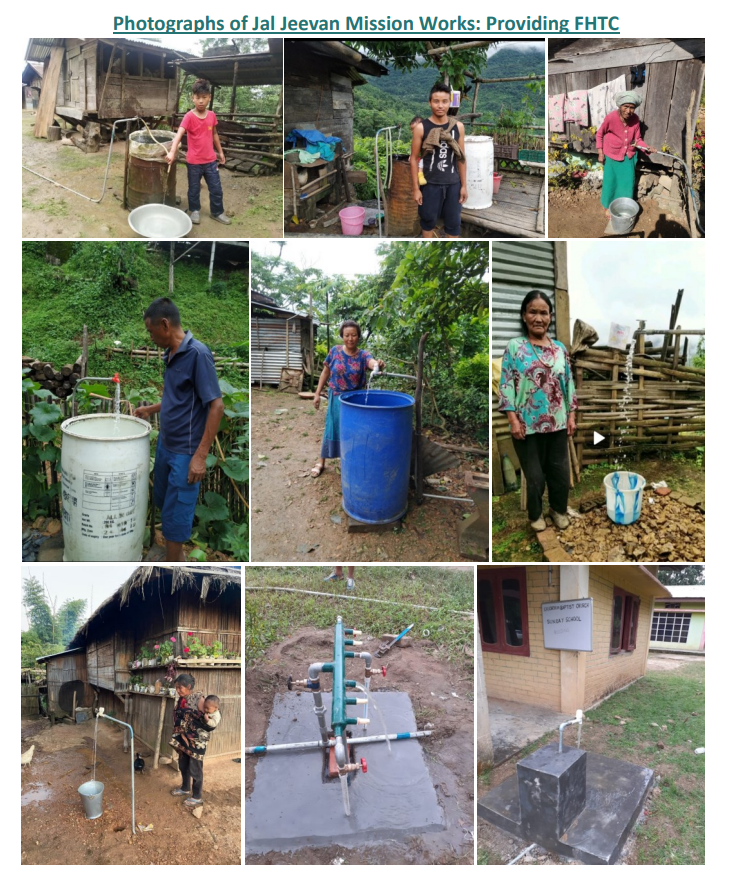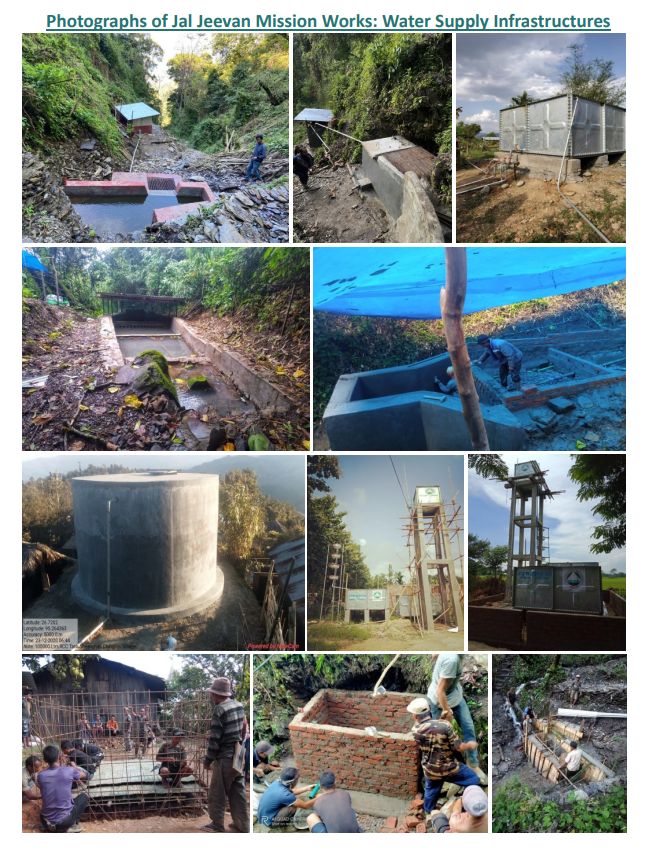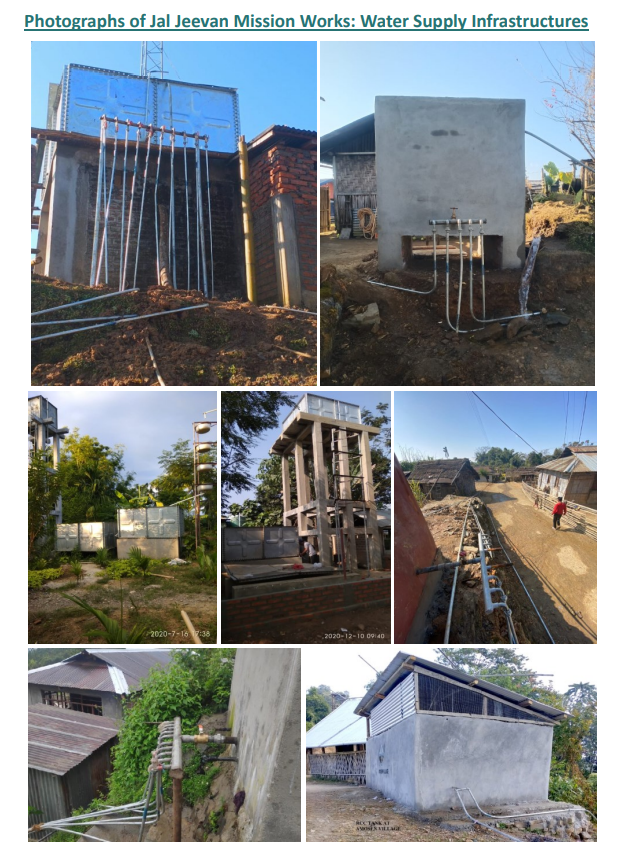 Community contribution under JJM
As part of the Jal Jeevan Mission Guidelines, the community has to contribute 5 % of the total cost of the project in cash, kind or labour. The State has seen communities rise up to the challenge and contribute towards achieving 100% functional house hold tap connection (FHTC) in their villages.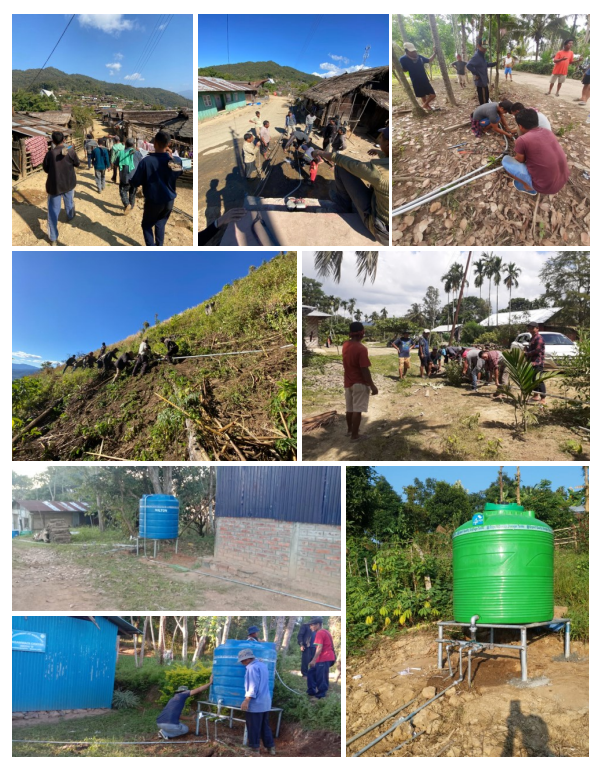 100-days Campaign to provide assured safe water supply in Schools and Anganwadi Centres
On the Occasion of release of "Margdarshika" and unveiling of JJM Logo on 29th September 2020, Hon'ble Prime Minister spoke about '100 days campaign' to ensure piped water in schools and anganwadi centres across the country, and launched the campaign on 2nd October, 2020.Information, Education and Communication (IEC) campaigns were conducted with WATSAN, School teachers, anganwadi centres and ASHA workers at all District levels.Under this campaign, tap connections to 1872 schools have been provided under JJM or re-affirmed, which were provided during erstwhile National Rural Drinking Water Programme (NRDWP).There are 3980 Angawadi centres in the State, out of which 3450 have been provided water filters till date by Social Welfare Department and 1045 tap connections by PHED.
The IEC Campaign and District wise tap connections achievement under 100-days campaign is tabulated as below:
| | | | | |
| --- | --- | --- | --- | --- |
| Sl No | District | School | Anganwadis | Total |
| 1 | Dimapur | 228 | 144 | 372 |
| 2 | Kiphire | 132 | 47 | 179 |
| 3 | Kohima | 171 | 152 | 325 |
| 4 | Longleng | 102 | 141 | 243 |
| 5 | Mokokchung | 200 | 5 | 205 |
| 6 | Mon | 156 | 48 | 204 |
| 7 | Peren | 107 | 71 | 178 |
| 8 | Phek | 166 | 59 | 229 |
| 9 | Tuensang | 214 | 95 | 309 |
| 10 | Wokha | 180 | 164 | 347 |
| 11 | Zunheboto | 216 | 119 | 335 |
| | Total | 1872 | 1045 | 2926 |